CAKE SMASHED IN MY FACE!? Melissa + Ruvim (Wedding Recap)
Before we get to the cake SMASHED in my face part, allow me to paint the scene: On a hot, sunny day in Roseville, CA - 250+ guests gather in the backyard of Light Of The Gospel Missionary Church to celebrate the union of Ruvim and Melissa.
The ceremony was simple and cute, officiated by Pastor Alex Pekun.
The reception site was all set up and ready to go.
Big white tent, fresh flowers all around & simple, yet rustic decor.
Vendor team was on point:
DJ: @DjEssence916
Catering: Elena's Kitchen and Catering
Decor/Flowers: Blooming Mira Designs
NOW, let's get to the fun part!
Here's a video of the bouquet toss shot by…….ME.
Also, some photos to highlight the memorable wedding reception.
PLAY VIDEO TO WATCH BOUQUET TOSS!
Bouquet Toss
Melissa is ready to throw!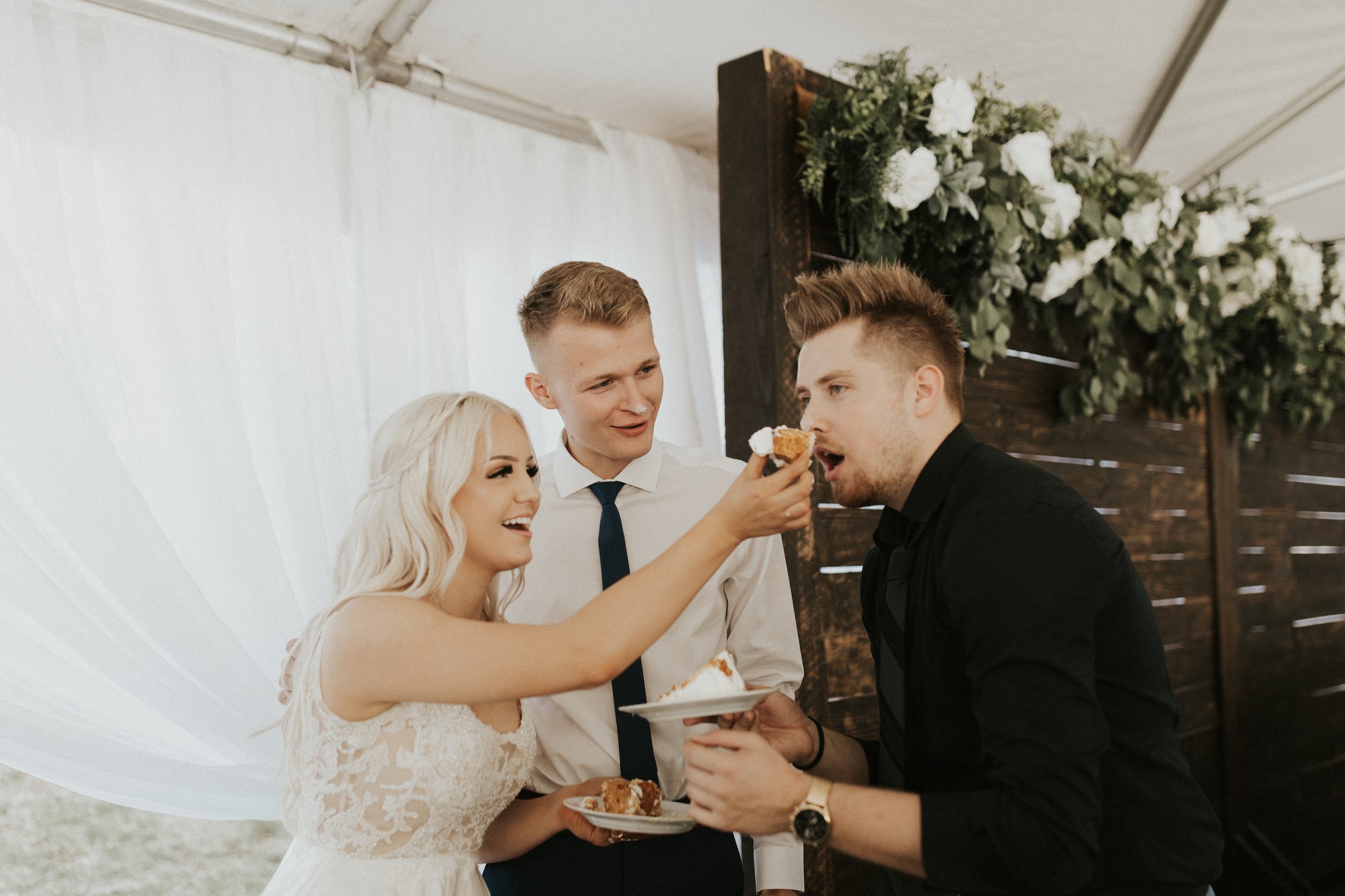 Didn't see that one coming…

Just kidding, this was totally planned!
Find the video on my personal Instagram, highlights in my bio. @AndreyKazak
I mean, might as well enjoy the cake…right?
All Smiles for Mr & Mrs Dovbysh!
Wedding Raffle!
Yes, that's right! The newlyweds bought gifts to raffle off LIVE at their wedding. Pretty cool if you ask me!
All the married husbands, put your hands in the air!
Awe, I friggin love my job.
"…& I can make your hands clap…"
CLAP CLAP CLAP CLAP CLAP
Matchmaking & setting up your single friends at your wedding is always an option! ;)
More raffle gifts up for grabs!
Who Knows Them Better GAME
"Where did the groom & bride meet for the very first time?"
Inviting the newlyweds up to the front for a cute little game to test their compatibility.
RULES:
Raise the shoe that represents your answer.
EASY.
Cheers to a Happily Ever After!
Featuring: DJ Essence